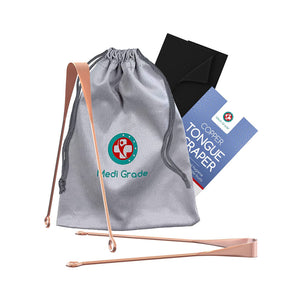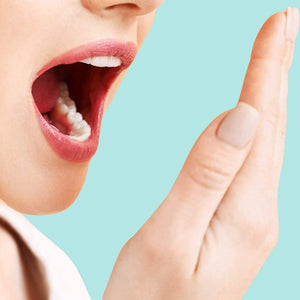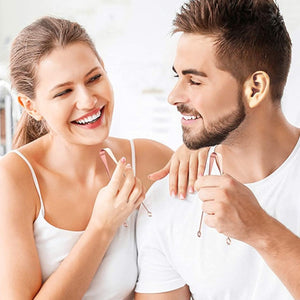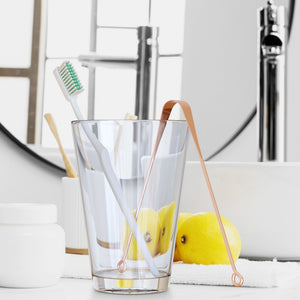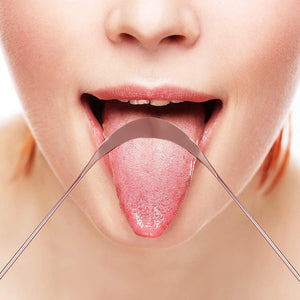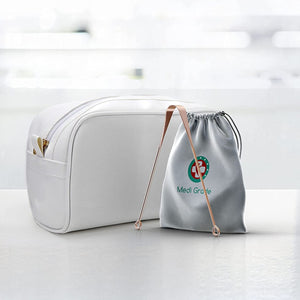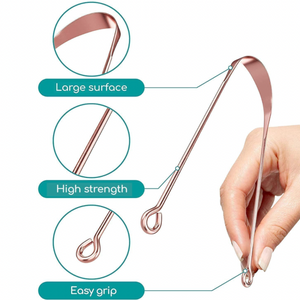 Medi Grade Copper Tongue Scraper 2pc - Tongue Cleaner Kit

See our reviews on Trustpilot
REDISCOVER FRESHNESS & TASTE WITH EVERY BREATH
Embark on a transformative oral care journey with the Medi Grade Copper Tongue Scrapers, meticulously designed for unparalleled comfort, effective cleaning, and endurance. These scrapers are the epitome of an easy yet impactful addition to your daily regimen.
COPPER TONGUE SCRAPERS BENEFITS
⚪ Breath Freshness: Reduce bad breath with the natural effectiveness of copper, ensuring a clean, fresh breath environment daily.
⚪ Oral Hygiene Boost: Beyond brushing and flossing, these scrapers effectively remove unwanted food particles and unpleasant taste, promoting optimal oral hygiene.
⚪ Enhanced Taste Experience: Savour the delightful intensities and nuances of your favorite flavours with a cleaner tongue and revitalised taste buds.
⚪ Copper's Natural Potency: Leverage copper's innate properties to maintain optimal oral balance, supporting both the beneficial and detrimental particles in your mouth.
⚪ Durable & Engraved Duo: With two numbered, long-lasting scrapers, you get a durable, personal tool for each family member, enhancing the longevity and hygiene of your oral care routine.
MORE INFORMATION
Estimated Delivery
UK Standard Delivery will take 2-3 business days.
Express Delivery
UK Express Delivery will take 1-2 business day/s.
Please find our shipping policy here.
Please be advised that there may be significant delays with any orders placed this December due to the Royal Mail Strikes and the Christmas period. You can follow the latest updates here.
Refund policy 

If our product doesn't work, you have 30 days after receiving your item to request a return. Please find our full policy here.
Have a question?
We have an awesome customer service team who will be more than happy to help you. You can get in touch via email at info@medigrade.store .
Discover What Experts Say About Our Products
Dive into in-depth reviews by Dr. James O'Donovan, a trusted voice in the medical community. Explore Medi Grade top-rated products through his lens and make informed choices.
WATCH NOW