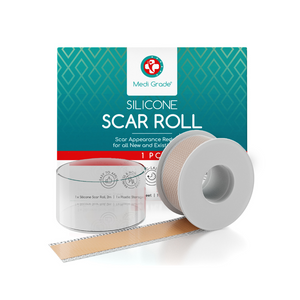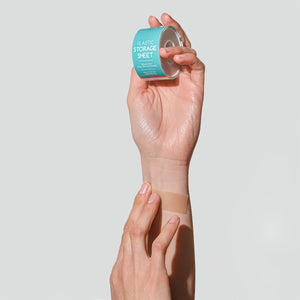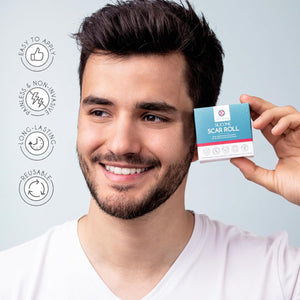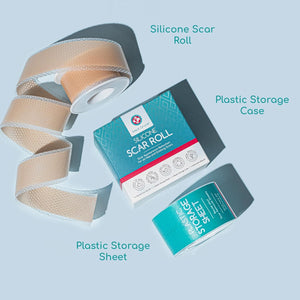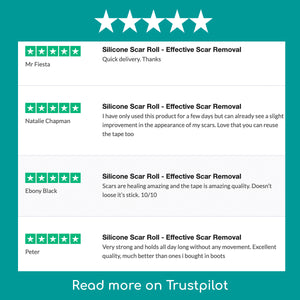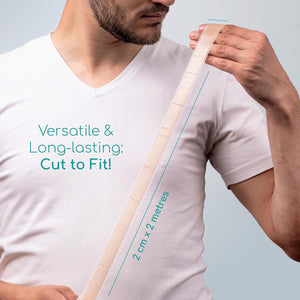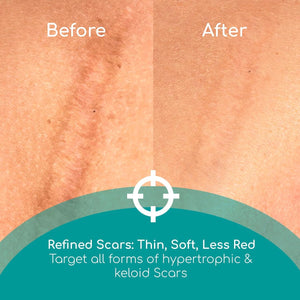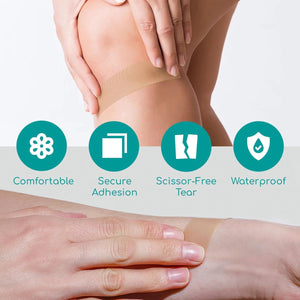 Medi Grade Silicone Scar Roll – Effective Scar Fading Solution

See our reviews on Trustpilot
REDUCE SCAR APPEARANCE, REGAIN CONFIDENCE AND SMOOTH SKIN
Rediscover the smoothness of your skin with Medi Grade Silicone Scar Roll, designed for speedy healing and optimal scar appearance. Whether it's from a C-section, surgery, or general injury, the silicone sheets are a versatile solution, allowing your scars to become softer, thinner, and less conspicuous.
SILICONE SCAR ROLL BENEFITS
⚪Effective Scar Reduction: Quickly improves the appearance of scars within 4-8 weeks, providing thinner, softer, and less red scars.
⚪Practical Design: The 2-meter roll can be cut to size, offering discreet, 'next to skin' comfort without any greasy residue or odour.
⚪Reusable & Durable: Waterproof sheets can be worn for 24 hours and reused for up to 2 weeks, with a secure storage solution included.
⚪Safe & Non-Invasive: Ideal for all scar types, it offers a painless solution to flatten, smooth, and fade scars without medical intervention.
MORE INFORMATION
Estimated Delivery
UK Standard Delivery will take 2-3 business days.
Express Delivery
UK Express Delivery will take 1-2 business day/s.
Please find our shipping policy here.
Please be advised that there may be significant delays with any orders placed this December due to the Royal Mail Strikes and the Christmas period. You can follow the latest updates here.
Refund policy 

If our product doesn't work, you have 30 days after receiving your item to request a return. Please find our full policy here.
Have a question?
We have an awesome customer service team who will be more than happy to help you. You can get in touch via email at info@medigrade.store .
Discover What Experts Say About Our Products
Dive into in-depth reviews by Dr. James O'Donovan, a trusted voice in the medical community. Explore Medi Grade top-rated products through his lens and make informed choices.
WATCH NOW