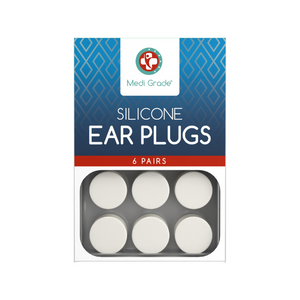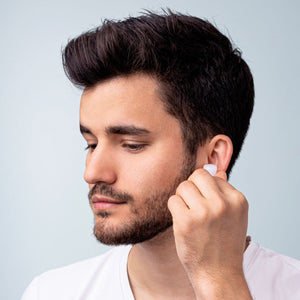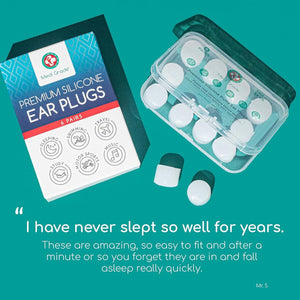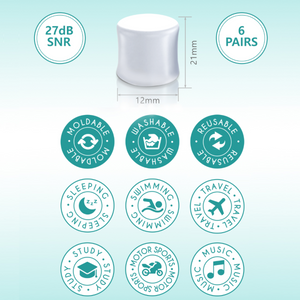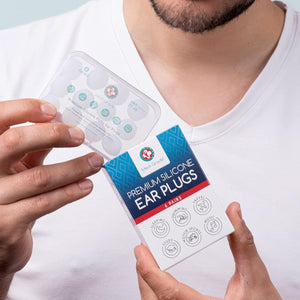 Medi Grade Silicone Ear Plugs - Noise Cancelling Mouldable Ear Plugs
Regular price
£3.99
Sale price
£7.99

See our reviews on Trustpilot
Cancel noise and attain tranquillity for serene sleep
Enjoy the silence and rediscover peaceful sleep with our premium, mouldable, and versatile silicone ear plugs, ensuring contentment and noise cancellation wherever you are.
Silicone Ear Plugs Benefits:
⚪ Comprehensive Noise Filtering: Contains 12 mouldable ear plugs for unparalleled silence, accompanied by a multilingual manual and clear instructions for effortless use.
⚪ Improved Sleep Quality: Realise profound, uninterrupted sleep by blocking out severe snoring, loud traffic, and noisy neighbours, fostering rejuvenating REM sleep.
⚪ Supreme Comfort & Custom Fit: Suitable for ears of all sizes, the soft silicone allows for moulding to establish a perfect, airtight seal, remaining secure even for side sleepers.
⚪ Multipurpose Use: Beyond achieving restful slumber, utilise these plugs while swimming or in noisy environments such as concerts, clubs, and areas with roaring engines.
⚪ Handy & Portable: Each kit includes two compact travel cases, headbands for long hair, and a compressed towel for cleaning, proving practical for travelling.
⚪ Reusable & Eco-Conscious: Crafted for sustainability and extended use, minimising waste and offering superb value.
MORE INFORMATION
Estimated Delivery
UK Standard Delivery will take 2-3 business days.
Express Delivery
UK Express Delivery will take 1-2 business day/s.
Please find our shipping policy here.
Please be advised that there may be significant delays with any orders placed this December due to the Royal Mail Strikes and the Christmas period. You can follow the latest updates here.
Refund policy 

If our product doesn't work, you have 30 days after receiving your item to request a return. Please find our full policy here.
Have a question?
We have an awesome customer service team who will be more than happy to help you. You can get in touch via email at info@medigrade.store .
Discover What Experts Say About Our Products
Dive into in-depth reviews by Dr. James O'Donovan, a trusted voice in the medical community. Explore Medi Grade top-rated products through his lens and make informed choices.
WATCH NOW