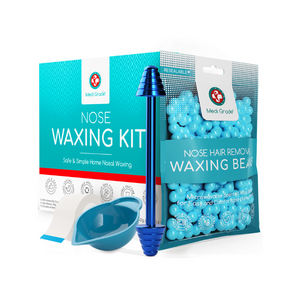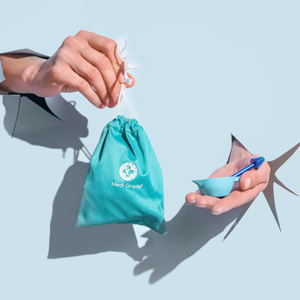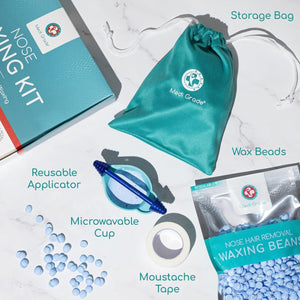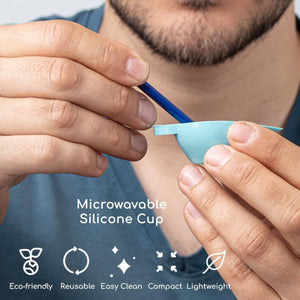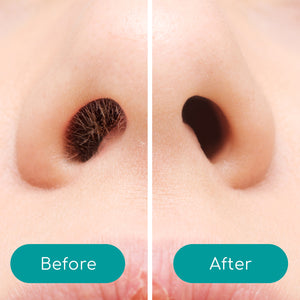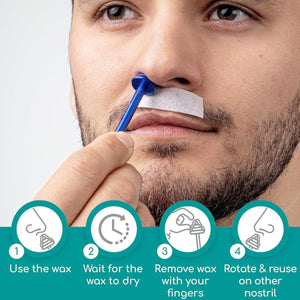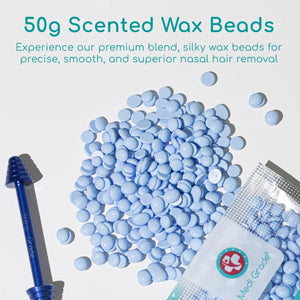 Medi Grade Nose Waxing Kit - Nose Hair Removal Wax at Home

See our reviews on Trustpilot
REMOVE UNWANTED NASAL HAIR, EMBRACE REFINED APPEARANCE
Elevate your grooming game with the Medi Grade Nose Waxing Kit, the ideal companion for those who desire a clean, polished nasal appearance without the pain and hassle. Efficient and user-friendly, this kit is your ticket to long-lasting and enviable results.
NOSE WAXING KIT BENEFITS
⚪ Comprehensive Nose Grooming: Remove nose hair effortlessly and achieve a fresh and polished look with our premium nose hair remover set.
⚪ Quick & Hassle-Free: Our easy-to-use nose wax kit saves you time with quick, effective results, complete with a comprehensive instruction booklet making the process straightforward.
⚪ All-In-One Solution: Comes with everything you need for multiple nose hair removal sessions, including a silicone microwaveable cup, a reusable applicator, wax beans, all in a convenient storage bag.
⚪ Painless & Efficient: Designed for gentle removal of hair from the delicate nostril area, offering long-lasting results and slower hair regrowth over time without the risks associated with trimmers or blades.
MORE INFORMATION
Estimated Delivery
UK Standard Delivery will take 2-3 business days.
Express Delivery
UK Express Delivery will take 1-2 business day/s.
Please find our shipping policy here.
Please be advised that there may be significant delays with any orders placed this December due to the Royal Mail Strikes and the Christmas period. You can follow the latest updates here.
Refund policy 

If our product doesn't work, you have 30 days after receiving your item to request a return. Please find our full policy here.
Have a question?
We have an awesome customer service team who will be more than happy to help you. You can get in touch via email at info@medigrade.store .
Discover What Experts Say About Our Products
Dive into in-depth reviews by Dr. James O'Donovan, a trusted voice in the medical community. Explore Medi Grade top-rated products through his lens and make informed choices.
WATCH NOW