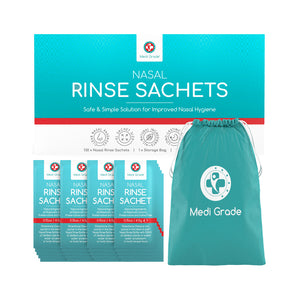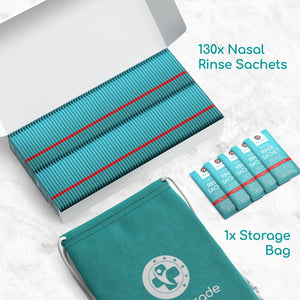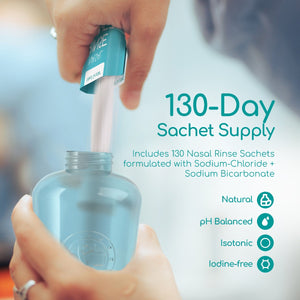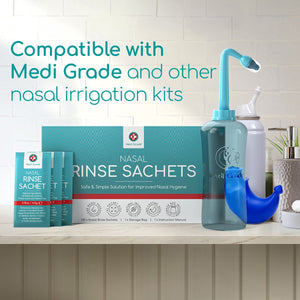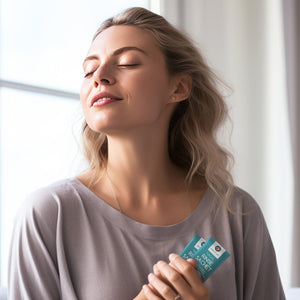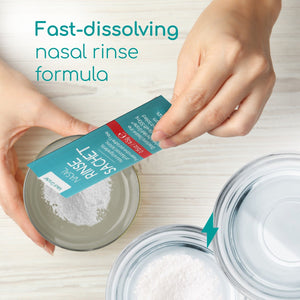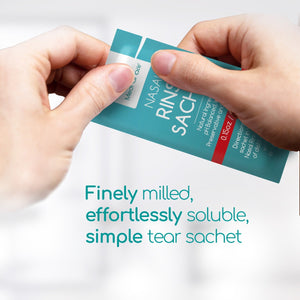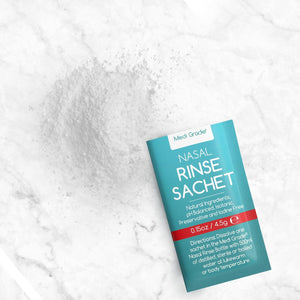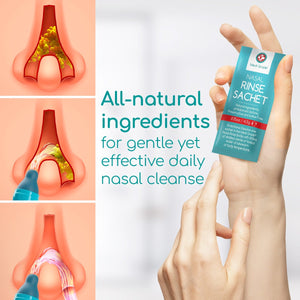 Medi Grade Nasal Rinse Sachets - Nasal Rinse Essentials Kit for Home

See our reviews on Trustpilot
ENJOY EFFORTLESS DAILY NASAL CARE FOR CLEARER PASSAGES
Breathe clearer and foster better nasal hygiene. Medi Grade Nasal Rinse Sachets are designed to be a hassle-free addition to your self-care regimen, providing you with a straightforward approach to nasal washing for a clean and comfortable feeling.
NASAL RINSE SACHETS BENEFITS
⚪ Clear Nasal Passages: These nose cleaner sachets effectively clear your nasal passages, simplifying your daily self-care routine and promoting optimal nasal hygiene.
⚪ High-Quality Ingredients: Each sachet is isotonic, pH-balanced, preservative, and iodine-free, featuring an all-natural blend for a gentle yet thorough nasal rinse experience.
⚪ Easy Care: Forget measuring or mixing; create an instant saline solution effortlessly for immediate use. For optimal results, pair with the Medi Grade Nasal Rinse Bottle.
⚪ Large Supply with Storage: With up to 4 months' worth of sachets and a handy storage bag for convenience, always have your monthly supply ready when you need it.
MORE INFORMATION
Estimated Delivery
UK Standard Delivery will take 2-3 business days.
Express Delivery
UK Express Delivery will take 1-2 business day/s.
Please find our shipping policy here.
Please be advised that there may be significant delays with any orders placed this December due to the Royal Mail Strikes and the Christmas period. You can follow the latest updates here.
Refund policy 

If our product doesn't work, you have 30 days after receiving your item to request a return. Please find our full policy here.
Have a question?
We have an awesome customer service team who will be more than happy to help you. You can get in touch via email at info@medigrade.store .
Discover What Experts Say About Our Products
Dive into in-depth reviews by Dr. James O'Donovan, a trusted voice in the medical community. Explore Medi Grade top-rated products through his lens and make informed choices.
WATCH NOW