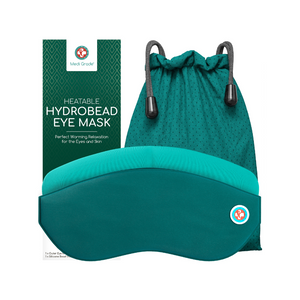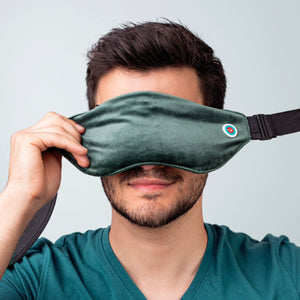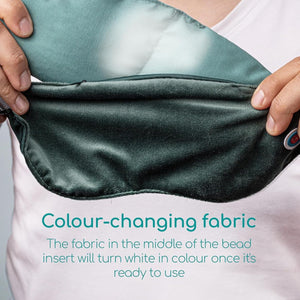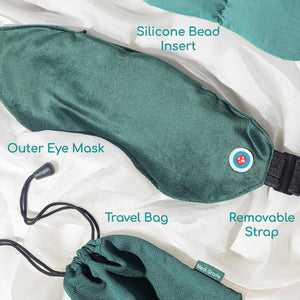 Medi Grade Heated Eye Mask for Dry Eyes

See our reviews on Trustpilot
Ease tired, dry eyes post extensive screen time, during meditation, or whilst travelling
Featuring innovative HydroBead Technology for consistent moist heat, this Medi Grade eye compress is ideal for relaxation and daily wellness.
Heatable Bead Eye Mask Benefits
⚪HydroBead Technology: Provides natural, constant moist heat.
⚪Soft & Comfortable: Features a soft silk surface and washable cover for ultimate comfort.
⚪Color-Changing Safety: Equipped with heat-sensitive fabric that changes colour at 45°C, ensuring easy and safe use.
⚪Customizable Fit: Offers an adjustable and removable strap for a tailored fit.
⚪Convenient & Portable: Comes with a travel bag to enjoy the benefits wherever you go.
⚪Innovative Design: The bead bag ensures even spread across each eye, maximising the soothing effect.
MORE INFORMATION
Estimated Delivery
UK Standard Delivery will take 2-3 business days.
Express Delivery
UK Express Delivery will take 1-2 business day/s.
Please find our shipping policy here.
Please be advised that there may be significant delays with any orders placed this December due to the Royal Mail Strikes and the Christmas period. You can follow the latest updates here.
Refund policy 

If our product doesn't work, you have 30 days after receiving your item to request a return. Please find our full policy here.
Have a question?
We have an awesome customer service team who will be more than happy to help you. You can get in touch via email at info@medigrade.store .
Discover What Experts Say About Our Products
Dive into in-depth reviews by Dr. James O'Donovan, a trusted voice in the medical community. Explore Medi Grade top-rated products through his lens and make informed choices.
WATCH NOW