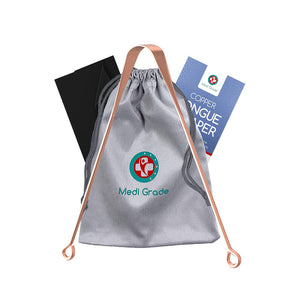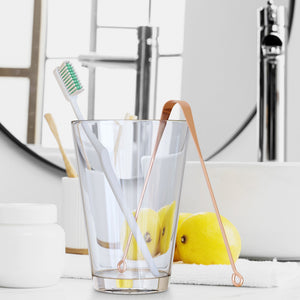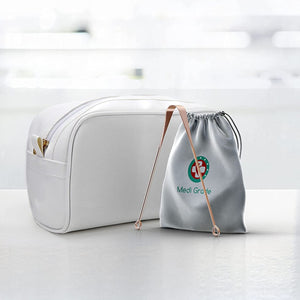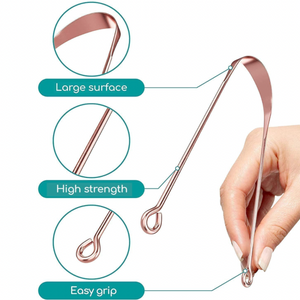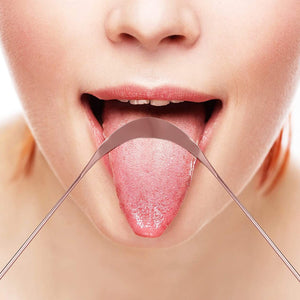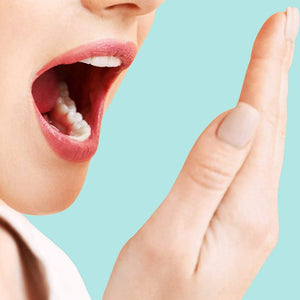 Medi Grade Copper Tongue Scraper - Tongue Cleaner

See our reviews on Trustpilot
EMBRACE FRESH BREATH AND UNLOCK ENHANCED TASTE SENSATIONS
Enhance your daily oral hygiene routine with the Medi Grade Copper Tongue Scraper, your go-to solution for maintaining fresh breath and rediscovering the true tastes of your favourite foods. With daily use, say goodbye to bad breath and embrace a confidence-boosting, fresh sensation every day.
COPPER TONGUE SCRAPER BENEFITS
⚪ Fresh Breath: Effectively reduce bad breath and white tongue coating with daily use.
⚪ Oral Hygiene: Efficiently remove unwanted oral particles, minimising residue and promoting healthy gums and teeth.
⚪ Enhanced Taste: Experience richer taste sensations while maintaining breath freshness.
⚪ Copper Advantage: Utilize copper's natural properties for a balanced and fresh oral environment.
⚪ Durable & Reusable: Designed for daily use, the set includes instructions, a cleaning cloth, and a storage bag for long-lasting oral hygiene care.
MORE INFORMATION
Estimated Delivery
UK Standard Delivery will take 2-3 business days.
Express Delivery
UK Express Delivery will take 1-2 business day/s.
Please find our shipping policy here.
Please be advised that there may be significant delays with any orders placed this December due to the Royal Mail Strikes and the Christmas period. You can follow the latest updates here.
Refund policy 

If our product doesn't work, you have 30 days after receiving your item to request a return. Please find our full policy here.
Have a question?
We have an awesome customer service team who will be more than happy to help you. You can get in touch via email at info@medigrade.store .
Discover What Experts Say About Our Products
Dive into in-depth reviews by Dr. James O'Donovan, a trusted voice in the medical community. Explore Medi Grade top-rated products through his lens and make informed choices.
WATCH NOW