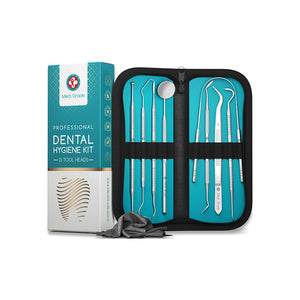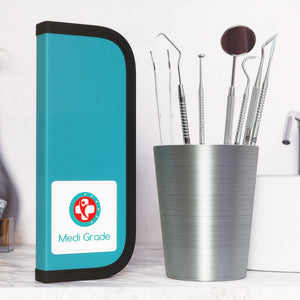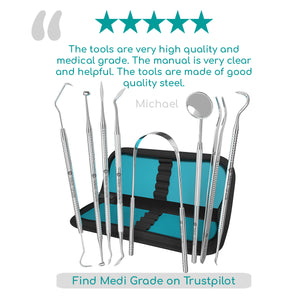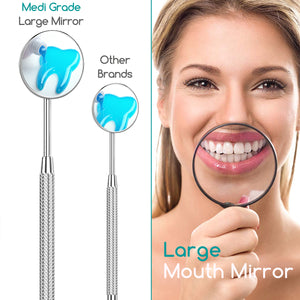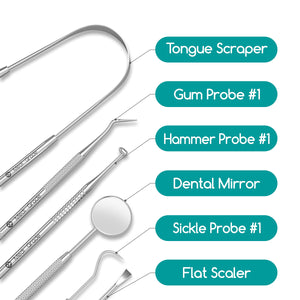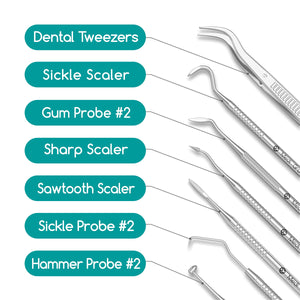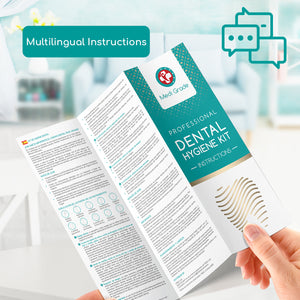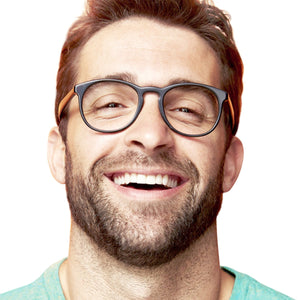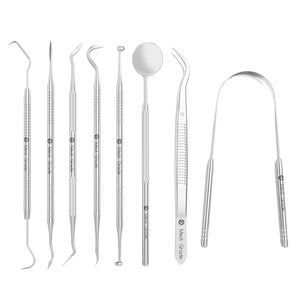 Medi Grade Dental Hygiene Kit - Mouth Care Kit at Home
Regular price
£4.99
Sale price
£9.99

See our reviews on Trustpilot
DISCOVER THOROUGH, GENTLE TEETH CLEANING
Thoughtfully designed for at-home use, this kit facilitates diligent oral care that mirrors the meticulous approach of advanced dental cleaning tools, guaranteeing a bright smile after each use.
DENTAL HYGIENE KIT BENEFITS
⚪ Comprehensive Oral Care: Provides a set of 8 dual-ended tools for a thorough cleaning experience, getting rid of food debris from your teeth and gums.
⚪ Premium Quality Tools: Manufactured with high-strength stainless steel and polished to a mirror finish, ensuring durability.
⚪ Ergonomically Designed: Each tool is crafted for comfortable, user-friendly application, promoting optimal oral hygiene maintenance at home.
⚪ Convenient Travel Case: Comes in a sturdy, elegant leather case for organized storage and easy portability, allowing for professional-level oral care wherever you are.
MORE INFORMATION
Estimated Delivery
UK Standard Delivery will take 2-3 business days.
Express Delivery
UK Express Delivery will take 1-2 business day/s.
Please find our shipping policy here.
Please be advised that there may be significant delays with any orders placed this December due to the Royal Mail Strikes and the Christmas period. You can follow the latest updates here.
Refund policy 

If our product doesn't work, you have 30 days after receiving your item to request a return. Please find our full policy here.
Have a question?
We have an awesome customer service team who will be more than happy to help you. You can get in touch via email at info@medigrade.store .
Discover What Experts Say About Our Products
Dive into in-depth reviews by Dr. James O'Donovan, a trusted voice in the medical community. Explore Medi Grade top-rated products through his lens and make informed choices.
WATCH NOW